4 Party Tips for Menstruation Period
Maybe you had this case: heavy flow blood soak your skirt at a party, and it's very obvious. So embarrassed in public.
In order to avoid this situation, I have 4 tips.
1. Prepare one sanitary pad in your makeup bag. You don't know when your period will begin. Maybe it suddenly comes when you join in party. Once leakproof, go to toilet immediately and wearing it.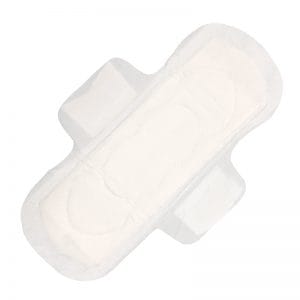 2. Wearing a dark dress. Dark colors tend to hide little spills, stains, and unexpected leaks better than light colors. If dark colors don't flatter you, lighten up your look with a stylish top in your favorite color or accessorize with a bright scarf or necklace.
3. Choose extra long and good absorption sanitary pads. Anytime 100% Cotton sanitary pad is a good choice.
4. Put an extra evening dress in the trunk of your car. Once your dress spilled for blood, change it.
These are my experiences. Do you have any other ways? Welcome to share.