Why moms love iCare baby nappies
It's not only the nappy prices that moms love, as a 23 years baby nappies wholesale factory, Rockbrook pursue premium quality nappies all the time.
Adhering to this conviction, our R&D team has been continuously exploring to design a baby diaper that is more close-fitting and more environmentally friendly.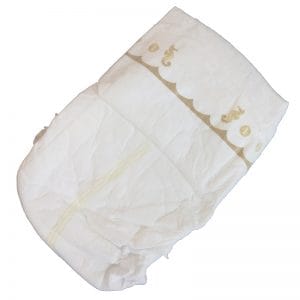 In this year, we can produce 61% biodegradable baby diapers and it's popular in Europe, South America. We all know that now global environment pollution strictly serious, everyone is looking for ways to reduce this phenomenon. This diapers' surface and bottom layer are bamboo fiber material made, with strong absorption. Maybe the price is more expensive than the regular one, but the quality is better.
I often receiving various feedbacks from those moms that bought iCare nappies, like this "absorbed well, baby's butt not wet". Sometimes we will communicate with moms about nappies. Through this, we can improve our diapers.
Reading here, if you are interested in our nappies or want to wholesale diapers, welcome to send messages or visit our shop: https://babydiaperwholesale.en.alibaba.com