Expectant parents must read: list for mom delivery
Most of the novice parents are at a loss when they face the birth of their first child. In order to avoid being too flustered, it is best to ask the elders or experienced people when approaching the expected date of birth. Learn more about hospitalization and pack all the things in the bag.
The items are mainly divided into mother supplies and baby supplies.
Mother Supplies:
1. Two or three sets of underwear, one pair of slippers (soft non-slip slippers), two or three pairs of socks, one hat, one coat (easy to wear), one breastfeeding suit, two or three pieces breastfeeding bras, one postpartum strap ;
2. A box of disposable breast pad, a breast pump, maternity pads after delivery, sanitary napkin, a disposable panty, toilet paper, napkin, wet wipes;
3. Tableware, toiletries, food;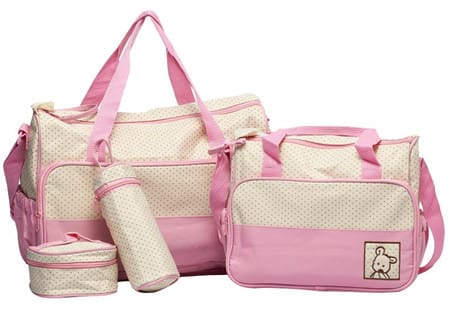 Baby Supplies:
1. Three pieces of newborn clothes, soft enough to keep warm, small quilt if the weather becomes cold, it can be used;
2. Newborn baby diapers, newborn babies use about 8-10 NB size diapers in one day, mothers need to prepare enough amount.
3. Baby shampoo, shower gel, body lotion, a diaper cream, one or two packs baby wipes;
4. Bottle and bottle brush, milk powder;