How to train dog pee on urine pads?
Dog owners know that if they don't want their home to be that messy, they need to teach their dog to use the bathroom or dog urine pads.
The use of dog urine pads is mainly to prevent the dog from excreting anywhere and contaminating the environment at home. Just at the beginning, the dog will not defecate at the designated position at all. It needs to go through certain training to get used to and get rid of the previous bad habits.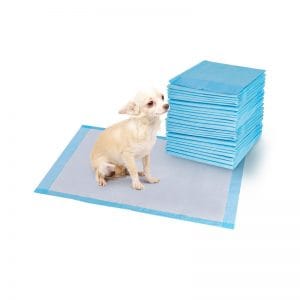 When dogs want to poop, they will send out "warning" signals, such as smell, circle, etc., because they are looking for their own smell;
For them to learn to pee on a pad, they need to be taught at an early age. First, a large area should be fixed and divided into two sides, with bowls, toys and beds on one side and urine pads on the other. Show that this is its place. When you see the dog giving a "warning" signal, take it to the urine pads. It may not understand at first. If It does urinate successfully on the pad, praise, "touch its head" or reward with a snack to let it know that it's the right thing to do.
In addition, it is important to note that the choice of dog urine pads changes as the dog gets bigger, and the size of the urine pads should increase as the dog grows, otherwise, it may not urinate well on the pad.