Choosing the Best Incontinence Pad Manufacturers
Disposable underpads are disposable hygiene products that absorb urine or blood. It's mainly used for patients who have been bedridden for a long time, pregnant women, pets, and children toilet training; which is made from pe film, non-woven fabric, fluff pulp, SAP and other materials. According to the different objects of demand, it can be divided into baby underpads, maternity underpads, pet pads, and adult incontinence pads.
Baby underpads are mainly used for newborns. Under the baby body, mattresses are not wetted by urine, which can be used to isolate urine. However, if the underpads are wet, they must be replaced in time. Make sure your baby's butt is dry so as not to grow prickly heat.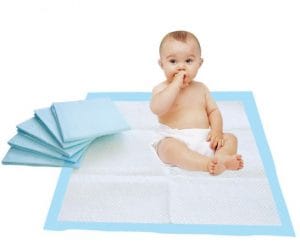 Maternity underpads are essential for postpartum women. After the mother has just given birth, a large amount of lochia will be discharged in the first half of the month. The general sanitary napkins cannot meet the needs and require special maternity underpads.
Disposable underpads also widely used in pet toilet training. Put the pet pads in a fixed position, train the pet pee on pads is convenient for urine cleaning.
Adult incontinence pads are mainly used for post-operative and deaf people as well as those who cannot take care of themselves. The incontinence pads are easy to change and ensure that urine and defecation will not stain bedding.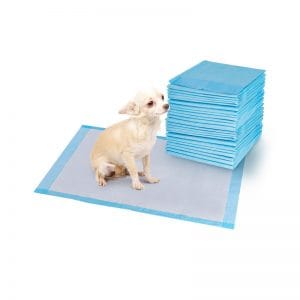 Medicare Disposable Underpads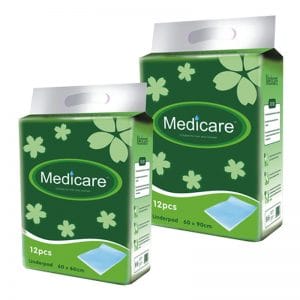 As a well-known incontinence pad brand, Medicare is sold well in Kenya, Zimbabwe, the United States, the United Kingdom, and other countries. It is independently developed by incontinence pad manufacturers with 23 years of rich production experience. In addition to the 60×90 regular size, there are various sizes of pads for the different groups to be used. Compared with other underpads, Medicare underpads have a diamond-shaped flow guiding design, which quickly guides the urine and infiltrates the skin to keep the skin dry;